Welcome to the online open house for the I-5/US-2 Interchange Planning Study
Where US 2 and I-5 meet is a busy area for traffic. Two highways, on- and off-ramps and local streets all come together at different elevations. Known as an interchange, we are studying it and the effects of other area projects to accommodate future growth and development in the region. We want your feedback and thoughts because understanding the experiences and goals of the community as a whole is essential for planning the future of this area.
You can use this site to:
Learn about the project and its history
Learn about the investments being made in the region
Review the project schedule
Tell us your experience traveling through the corridor
Give your feedback on the project
Sign up for email updates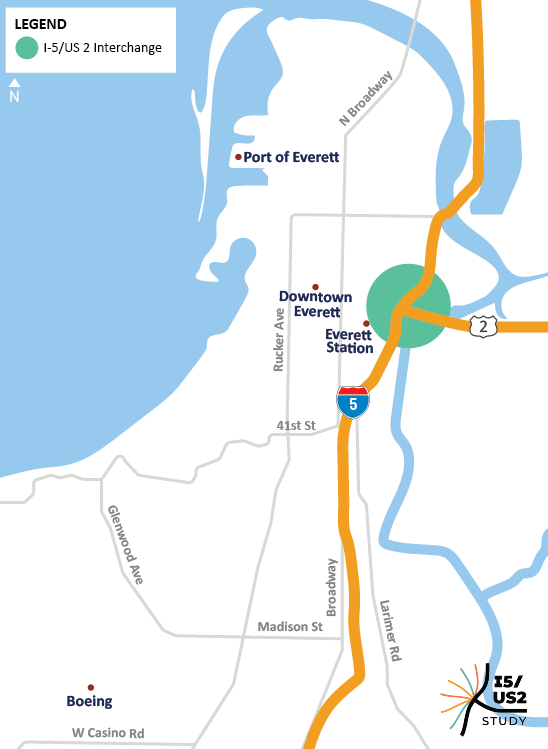 Map of the study area.
Background and introduction
Snohomish County is the second fastest-growing county in Washington, and the City of Everett serves as the engine of its economy. The Everett area is a regional growth center, with significant business, governmental and cultural facilities. As the City evolves from its former industrial roots, it is working toward expanding mixed-use development to increase housing and retail in the city center and around Everett Station. This development will support having walkable neighborhoods close to regional rail, local transit and employment.  
Based on planned growth, traffic forecasting and the expansion of the US 2 West Trestle, we anticipate higher demand for all modes of travel, including more traffic to flow through the I-5/US 2 interchange in the coming years. Morning traffic volumes on the I-5 corridor north of Everett are predicted to increase by 20 percent by 2040, while traffic on the US 2 trestle at the Snohomish River crossing will increase by about 35 percent. The I-5/US 2 interchange, which is already congested during peak travel periods, is at the hub of this growing demand. Alleviating this anticipated congestion is critical to meeting the City's commitments to providing safe pathways for pedestrians and cyclists.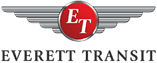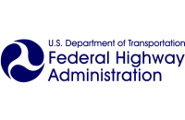 Next steps and project schedule
Thank you for engaging with us and providing your feedback. Public input is vital to developing a study that serves the needs of the community. Stay up-to-date by signing up for our mailing list.
We plan to update the community on our progress in 2023, when there will be more opportunities to share your thoughts.
Project schedule
Summer-fall 2022
Identify methods and assumptions
Fall 2022
Virtual public open house
Fall-winter 2022
Understand baseline conditions, issues and needs for the study and begin developing

improvement

alternatives
Winter-spring 2023
Screen improvement alternatives
Summer 2023
Recommend

improvement

alternatives
Fall 2023
Select preferred

improvement

alternative.
Host final public open house.
Winter 2023
Draft and publish final study report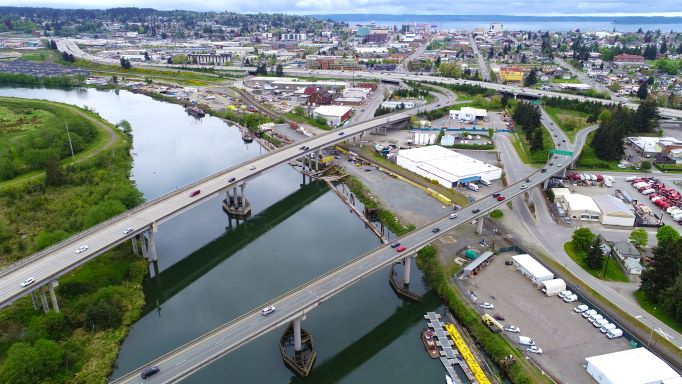 Aerial shot of the I-5 and US-2 interchange.
The online open house survey has closed. Thank you for your feedback. If you have questions or comments, send us an email at I5US2study@everettwa.gov.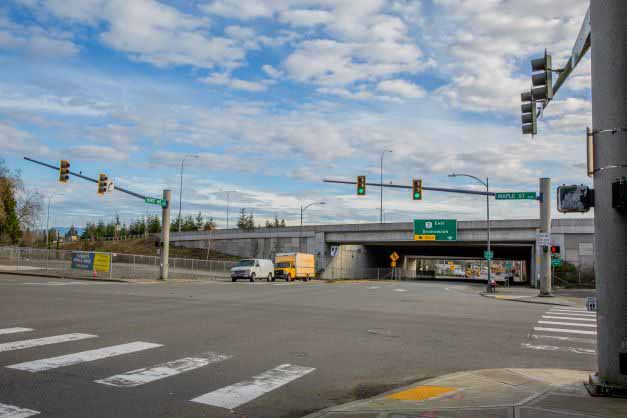 View from the intersection of Hewitt Avenue and Maple Street, facing the US 2 East ramp to Snohomish.